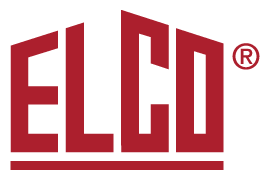 Elco manufactures and distributes electric motors for use in commercial refrigeration and also in heating, ventilation and air conditioning units, this segment is better known as "HVAC-R".

By being part of the Regal Rexnord Corporation, ELCO is selling in more than 80 Countries in the world through a dense network of local agents and distributors.

In 1998, ELCO presented its first electronic commutated motor or

ECM

, a high efficiency energy saving motor designed for the commercial refrigeration world. If compared to the traditional shaded pole motors or PSC, the efficiency of the ECM motor is definitely higher and can reduce the consumptions up to one-third. This range of motors promptly received the approval of a significant number of food retailers and OEMs thanks to the concrete possibility to reduce the energy costs and the several economic benefits that can be generated in the long term. With over 4 million units sold worldwide, the market of these motors is expected to grow, expanding its use to the HVAC market sector.