Largest Hand Tool Manufacturer In China
For decades, MAXPOWER has been the OEM manufacturer to some of the biggest names in the tool industry. MAXPOWER is the biggest manufacturer of hardware and hand tools in China.
Starting in 1968, the first factory was built in Wendeng County. From there MAXPOWER grew into a company that has a plant area of over 750,000 square meters that uses the latest technology and processes in its manufacturing. MAXPOWER has all the pertinent certifications and has won various awards throughout the years. MAXPOWER sells their products all over the world and continues to see increased market share throughout the world.
We are proud to offer MAXPOWER tools to our valued customers here in the UAE. Our raison d'être is to provide quality products at the best prices to our customers in an efficient and friendly manner. And MAXPOWER fits perfectly with this raison d'être. Since MAXPOWER tools are all about the highest quality at the best prices, we are sure our customers will save money and time.
Please visit our showrooms to feel, test and experience our tools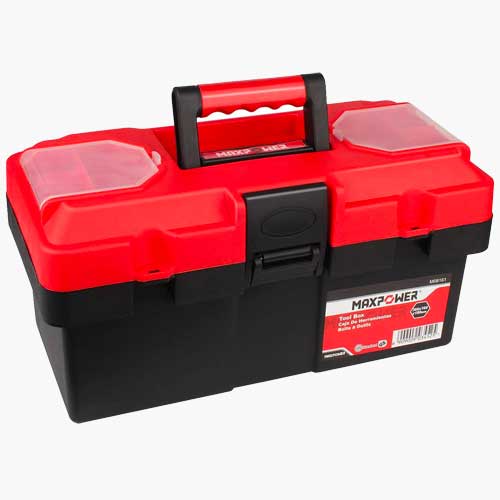 Heavy Duty Wrench
Heavy Duty Pipe Wrench
Wide Opening Adjustable Wrench
Socket Wrench Sets
Ball Point Brass Hex Key Set
Maxpower Ball Point Hex Key Set Inches
Allen Key Sets
T-Handle Hex Key Set
Diagonal Cutting Plier
Combination Plier
German Type Diagonal Pliers
Curved Jaw Locking Plier
Long Nose Pliers
Tower Pliers
Box Joint Plier
VDE Insulated Combination Plier
VDE Insulated Wire Stripping Plier
American Style Water Pump Plier
Metal Pipe Cutter
Utility Knife
Wire Stripper
Rotating Caulking Gun
Tool Sets
Flat File 10"
Locking Adjustable Wrench
Adjustable Auto Wrench
Rubber Mallet
Magnetic Measuring Tape
Coarse Teeth
Semi Circle File 10" Coarse Teeth
Middle Teeth Circle File 10"
Aviation Snips-Cut Straight
Hacksaw
Saw Blade
Modular Plug Crimping Tool
Tipping Type Tool Box
High Pressure Grease Gun
Measuring Tape
Aluminium Level
Point Chisel with Plastic Handle
Wall and Brick chisel for Electrician
Flat Chisel with Plastic Handle
Sledge Hammer with Fiber Handle
Wooden Handle Claw Hammer
Claw Hammer with fiber handle
Screwdriver Set
Voltage Tester
Digital Voltage Tester
Maxpower Phillips Screwdriver
Maxpower Slotted Screwdriver
Paint Brush
Acrylic Roller with Paint Roller Frame
Electronic Tool set
Plastic Tool Box
Snap Ring Pliers Set
VDE Insulated Adjustable Wrench
Plastic Nippers
Mini Long Nose Pliers
Mini Needle Nose Pliers
Mini End Cutting Nippers
Curved Jaw Locking Pliers
Lose Nose Locking Pliers
Extra Large Crocodile Locking Plier
Long Nose Locking Pliers with TPR Handle
Locking Welding Clamp
Chain Locking Pliers
Slip Joint Pliers
Automatic Box Joint Pliers
Groove Joint Pliers
Bolt Cutter
Rebar Cutter and Bender
Stainless Steel Scissors
Cable Cutters
Aluminium Heavy Duty Pipe Wrench
Chain Wrench
PVC Pipe Cutter
Metal Pipe Cutter
PPR Pipe Heater
Pump Oiler
Strap Wrench
Insulated Screwdrivers
Multipurpose Screwdriver
Crowbar
Refrigeration Equipment Enterprises
23 Street, Community 119 Near - Al Maktoum Hospital Rd - Dubai
Refrigeration Equipment Enterprises Branch 2
4th street, Community 119 Near - Al Rigga Rd - Deira - Dubai
Panicker AHR Equipment
19th Street, Al Rigga, Deira, Dubai
Refrigeration Equipment Enterprises
First Al Khail St - Al Quoz - Al Quoz Industrial Area 3 - Dubai
John Panicker Refrigeration Equipment
17th St - Musaffah - Mussafah 32/1 - Abu Dhabi
John Panicker Refrigeration Equipment
24.190845, 55.759519 - Industrial Area - Abu Dhabi
John Panicker Refrigeration Equipment
24.190845, 55.759519 - Industrial Area - Abu Dhabi