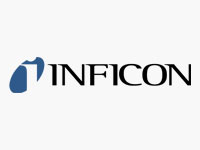 INFICON D-TEK 3 Refrigerant Leak Detector
Stop Leaking Profits
D-TEK 3 builds on the proven performance of D-TEK leak detectors with added features to help you get your job done faster. An easy-to-change sensor, quick charge lithium ion battery, and a new ergonomic design make D-TEK 3 a versatile tool for everyday HVAC maintenance and repair. Plus, a new optional CO2 sensor gives you two instruments in one. Upgrade your toolbox with this accurate and reliable leak detector.
FEATURES
Low, Medium, High, and Super sensitivity settings
Automatic and manual zero modes
Rugged carrying case included
Detects all CFCs, HCFCs, HFCs, HFOs, and blends (including A2Ls)
Detects CO2 with optional CO2 sensor
Optional extra-long probe for hard-to-reach areas
ADVANTAGES
All new, redesigned infrared sensor
Longest sensor life in the industry
Easy field replacement
New lithium ion battery
Long life (~10 hours)
Quick charge capability
Easy field replacement
Designed for ergonomic comfort
TYPICAL APPLICATIONS
Industrial Air Conditioning and Refrigeration
Residential Air Conditioning and Refrigeration
Related products
INFICON D-TEK STRATUS® REFRIGERANT LEAK DETECTOR AND PORTABLE MONITOR
Find Profit-Crushing Leaks in No Time D-TEK Stratus combines the superior leak detection of INFICON D-TEK leak detectors with the cloud hunting capability of a portable monitor all in one hand-held unit. Quickly locate the area containing the leak using the large, easy-to-read LCD display, and then pinpoint the leak all with one instrument! D-TEK Stratus is the next big thing in refrigerant leak detection.
FEATURES
Automatic and manual zero modes
Rugged carrying case included
Detects all CFCs, HCFCs, HFCs, and HFOs
ADVANTAGES
Innovative cloud hunter mode with ppm readout helps locate leaks faster than ever
Cloud hunter and pinpoint modes is like having two leak detectors in one
All new, redesigned infrared sensor
Longest sensor life in the industry
Easy field replacement
New lithium ion battery
Quick charge capability
Easy field replacement
Designed for ergonomic comfort
TYPICAL APPLICATIONS
Industrial AC & Refrigeration
Read more about D-TEK Stratus Product Sheet