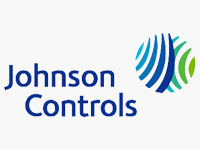 Replaces MP55
PENN P128AA-17C (120sec) Pressure Control
Control What Matters with PENN®
For nearly 100 years, PENN has helped customers control temperature, pressure and air flow in vital equipment across industries and applications. PENN is a member of Johnson Controls.
The PENN P128 Series Pressure Controls provide dependable low pressure lube oil cut-out for pressure lubricated refrigeration compressors.
The P128 Series offer adjustable range settings. The P128 controls feature a 1/4 inch male flare pressure connection.
Features
• Ambient compensated time delay relay
• Trip-free manual reset
• Industry standard
• P128 is fully adjustable throughout its range
Applications
Use PENN P128 Series for lube oil cutout on hermetic and semi-hermetic compressors used in commercial air-conditioning and commercial and industrial refrigeration systems.
[wpdatatable id=8]
The following table provides a quick and easy comparison of all available PENN Controls models:
S.#
PENN Pressure Controls Model Numbers
Substitute the Following Model
FOR REFRIGERANT GAS
1
PENN P77AAA-13000C
KP-1 AUTO
2
PENN P77BCA-13000C
KP-1 MANUAL
3
PENN P77AAA-13500C
KP-5 AUTO
4
PENN P77BEA-13500C
KP-5 MANUAL
5
PENN P78LCA-13000C
KP-15 DUAL AUTO
6
PENN P78MCA-13000C
KP-15 DUAL MANUAL
FOR COMPRESSOR OIL
7
PENN 128AA-17C (120 Sec)
MP55
Read More About The PENN P128 Series Pressure Controls
Please be assured our prices are truly competitive. Our goal is to help you save money and time. Contact us or visit our showrooms to learn more about PENN Controls.